It's Meme Time again, because I'm the master at procrastination. As usual :D
This is a Drama Meme, beware of spoilers and image-abuse :D
Day 1: First Drama you watched?
Kimi wa Petto. A wonderful Japanese drama that kinda ruined some other Japanese dramas for me (since Kimi wa petto is slightly more romantic than some and has a happy ending :D Or maybe I'm influenced because I know that the Manga had an ultra happy ending :D)



Day 2: Your first Japanese Drama?
Therefore, also Kimi wa petto :D



Day 3: Your first Korean Drama?
1st Shop of Coffee Prince...still one of my favourite dramas of all time :D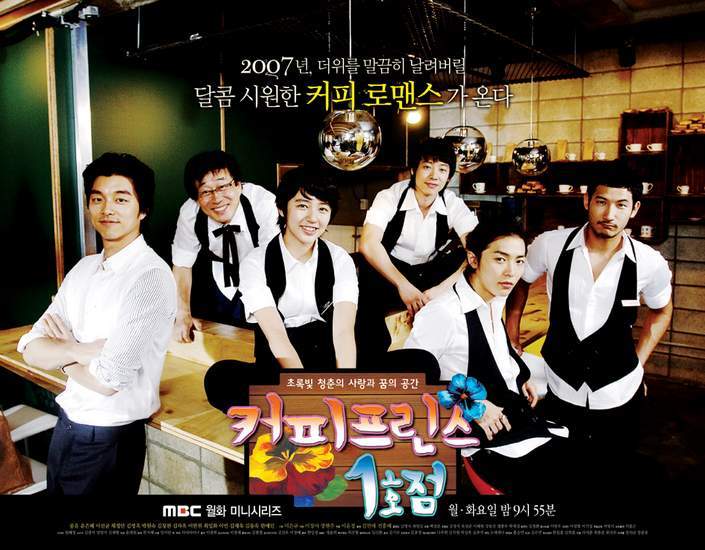 Day 4: Your first Taiwanese Drama?
It started with a kiss & They Kiss again! Lovely!



Day 5: Your all time favorite Asian Drama?
Hmm...hard to choose. I'd say all dramas that I've watched more than once (some even 3 times) so probably Coffee Prince, Pasta (!So much love for Pasta!), Sungkyunkwan Scandal (awesome!) and Kimi wa petto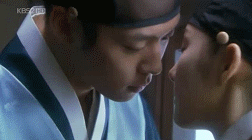 Day 6: Your least favorite Asian Drama?
I didn't like Playful Kiss and To the Beautiful You (the Korean versions of Itazura na Kiss and Hana Kimi). I also didn't like Full House for some reason, dunno why.

Day 7: Your favorite Japanese Drama?
Hmm...Since I've already listed Kimi wa Petto...I'll just mention some that I also really enjoyed.
Rich Man, Poor Woman = Awesome! Great acting and very cute ending! And cute New York Special!
Also, Itazura na Kiss ~Love in Tokyo~, so wonderful! :D



Day 8: Your favorite Korean Drama?
Again, I aready mentioned my real favs (Coffe Prince, Pasta and Sungkyunkwan Scandal) so I'll choose some others that I enjoyed watching. Queen Inhyun's Man, Secret Garden, Rooftop Prince, Take Care of the Young Lady, City Hunter.



Day 9: Your favorite Taiwanese Drama?
It started with a kiss, the only Taiwanese one that I completed I think :D

Day 10: Your favourite Drama Kiss?
My favourite kisses need at least an open mouth and active participation. Since so many dramas don't manage even that, there aren't many I like :D
So Coffee Prince:


And omg Queen In Hyun's Man, had awesome kiss scenes (of course, the actors are/were a real couple xD) :


I know this is a movie, but Paradise Kiss was absolutely fabulous so I'll include that kiss :D


And just for the hell of it, Seungri and TOP in a Secret Garden parody xD



Day 11: Your favorite Drama opening?
Loved the drama&opening&cast :D
Day 12: Your favorite Drama Bromance?
Definitely Geol Oh and Gu Yong Ha from SKK Scandal...and people seem to agree with me because they won a Best Couple Award xD


Loved their embarrassed faces when they won haha :D



Day 13: The last Asian Drama you've seen?
Japanese: Last Cinderella! A wonderful drama, I know not everyone liked it but I love it, and loved the ending! My ship survived, yay :D
Korean: Flower Boy Next Door...not my fav drama.



Day 14: What Drama are you currently watching?
I Hear Your Voice...I'll be honest, though. I can't see what all the hype is about. The main pairing has almost no 'romantic' chemistry imo, they feel so much like brother and sister it's not even funny anymore. And they drag the drama (the emotional drama I mean) out so much, why?



Day 15: Your favorite actor?
Lee Sun Gyun, Miura Haruma and... I know, technically he doesn't fit in here but STILL! Watanabe Ken :D



Day 16: Your favorite actress?
Yoon Eun Hye, Ishihara Satomi, Naka Riisa



Day 17: A Drama cliche you never get tired of?
The 'Girl pretends to be a boy' is a really good one :D
And the 'Accidental Kiss' cliche as well :D
Of course 'First hate each other without realizing it's love' has to be on the list :D

Day 18: Name a Drama you dropped, and why?
Missing you, Nazotoki wa dinner no ato de and Sassy Girl Chun Hyang and some more that I don't remember.
They simply bored me to death.

Day 19: Your favorite Drama genre?
Romance. Which is surprising since I don't like romantic movies or books.

Day 20: a Drama Cliche you can't stand anymore?
Probably 'Amnesia' or 'Sudden Illness that will slowly kill you'...also the 'I have to go study abroad' WHY?
And the typical 'Our parents won't accept us, so we can't be together' We don't live in the middle ages anymore!
Day 21: Your least favorite Asian drama actress?
Horikita Maki and Park Shin Hye...their acting is so bland, I don't know. Even when there's a romantic or dramatic scene they (especially Horikita Maki) look as if they're about to fall asleep. Horikita is the reason that Hana Kimi is not on the list of my favourite dramas :/



Day 22: Your least favorite Asian drama actor?
Tatsuya Fujiwara, I know many like him and I like him as well and many of his movies (Battle Royale, Death Note, Kaiji, Incite Mill etc.) but acting-wise...I dunno, he always feels so awkward and over-the-top to me *cringe* Watching a dramatic scene with him is always the epitome of awkwardness, he forces the emotion too much. And yes, Kim Hyun Joong is on here as well...he may be pretty as hell but I always felt there was too much emotion lacking. In Boys before Flowers as well as Playful Kiss.



Day 23: A drama you looked forward to but disappointed you in the end?
Shining Inhertance...didn't really look forward to it but still disappointed me so much.
To the Beautiful You as well, I didn't recognize it as a Hana Kimi remake.
The Japanese remake of Hana Kimi as well...what the hell was that? It looked like a 90's drama with worse actors >_>

Day 24: Drama with the best ending in your opinion?
I love happy endings so much, so Coffee Prince, Pasta and SKK Scandal of course (there's a reason they're my favourites)

Day 25: Drama with the worst ending in your opinion?
I hate all dramas that end with them either not getting together or where one or both of them leave for years for some place far away...(that's why I didn't like Hana Kimi's ending) Also why I didn't like My Girl or Nodame Cantabile.

Day 26: Name an overrated Drama?
Boys Over Flowers/Hana Yori Dango both seemed kinda overrated to me but maybe it's because they're classics...I'm not a fan of these weird love triangles (drives me up the wall with the Korean ones especially, it's hard to find some without it...or at least where the main woman isn't undecided/swayed. It annoys me when women can't decide who they love, can't be that much of a love then)
Goong...never saw the appeal. You're Beautiful, not my thing. Nodame Cantabile, cute but not for me who looks for romantic development.

Day 27: Name an underrated Drama?
Pasta, definitely. I love that the main woman knows exactly what she wants (especially who she wants) and there's no weird annoying hubhub apart from the normal story line.



Day 28: A Drama that made you cry?
Missing you, that's why I stopped watching it. Trying to hard to be a tear-jerker.

Day 29: A Drama that made you cry from laughter?
Hana Kimi probably :)

Day 30: A Drama you never get tired of?
My big three, as mentioned above <3

Haha, done. Sorry for the picspam. I'm very passionate about dramas :D
Mood:

dorky